Keep Ellen Cooking!
Support New Pages!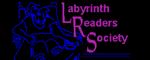 ELLEN'S KITCHEN
easy, make ahead appetizers for 100

Jadin
12/05/11
needing easy, make ahead appetizers for 100-120 folks for a 2:00 wedding. Appetizers followed by a soup and salad meal. Serving 4 varieties of soup...how much of each would you suggest? Also, how much spring salad mix is needed for 100-120? Thank you for your help.
ellen
12/06/11
How much of which soup depends on what kind of soup! Supply info, please.

Salad, see the plan for 100 page.

For appetizers, again, depends on the soups, but also, whether you have an oven or they need to be cold, budget. More info please.

Jadin
12/06/11
appt. being considered are cheese ball/crackers, veggie platter/dip, meatballs or lil smokies. Feel like I need another. I do have an oven but don't want any last minute prep except warming up. Soup...veg.; taco with tortilla chips, sour cream and cheese; cheddar/potato/broc.; chicken noodle (for the kids).