Keep Ellen Cooking!
Support New Pages!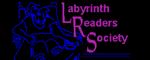 ELLEN'S KITCHEN
40

MJ
12/04/11
If I'm serving 40 people hors d'ouevres at an after dinner party, how much food should I serve?

I have 7 savory dishes and 3 sweet.

ellen
12/05/11
This is a large selection for 40 people, it would help to know how long a party and what specifically the menu is.