Keep Ellen Cooking!
Support New Pages!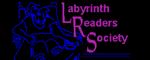 ELLEN'S KITCHEN
Cook Roast Beef Ahead

Walshy
12/02/11
Can I cook Roast Beef ahead of time, slice, add gravy in tin pan freeze and christmas day take it out and heat on sterno?
ellen
12/02/11
You can cook ahead, but it must be reheated on stove top or in oven before being added to the chafing dish, it is UNSAFE to try to reheat in chafing dishes.