Keep Ellen Cooking!
Support New Pages!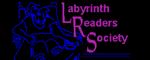 ELLEN'S KITCHEN
making supper for parents

erica
11/30/11
hey ,
i already have a big turkey in the crock pot going and im making supper for my parents, what else could i make with turkey and how ?
recipes?
directions?
any suggestions would help !
thankyou
ellen
11/30/11
Rice, potatoes or dressing. I think you would like this site:

startcooking.com/blog/53/Roasting-Potatoes

Some kind of vegetable. You could put this in with the turkey if you have 5 hours or more to go.