Keep Ellen Cooking!
Support New Pages!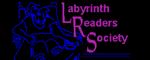 ELLEN'S KITCHEN
Soup kitchen cooking

Cathy Naka
11/25/11
Have been fixing supper at the homeless shelter periodically for about a year and was working on coming up with a variety of nutritious and ample, but simple meals with our clientele's familiarity and health needs in mind (e.g. restricted sodium, diabetes considerations, low-fat, and not-too-creative flavoring combinations). I'm smiling because many of suggestions are in line with what we've been fixing. We usually prepare meal after Thanksgiving, so consider 'leftovers', and seasonal bargains.
ellen
11/25/11
You did find the basic budget entrees on the Biog Pots page?