Keep Ellen Cooking!
Support New Pages!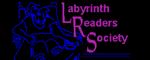 ELLEN'S KITCHEN
Baking Multi Dishes

T
11/24/11
I'm baking a Creamed Corn Cass. and also Fresh Yams. They both usually cook at the same temp. Do they have to bake longer or on a high temp?

Please answer as soon as possible. My brother is waiting for me to answer.

ellen
11/24/11
Same temp. May take a few minutes longer. preheat 20 minutes to reduce increase.