Keep Ellen Cooking!
Support New Pages!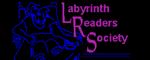 ELLEN'S KITCHEN
Church Christmas Dinner

nancy leavitt
11/21/11
Hi Ellen! I'm the one who requested info earlier today for our Church Christmas Dinner for 250 people and you wrote back that it was posted to a different site and I cannot find it! So sorry, would you mind posting it again? Thanks!
ellen
11/22/11
Please post again, the whole thing. Your first post which I answered had more details than the second. There are too many requests this time of year to go back through trying to find your original.