Keep Ellen Cooking!
Support New Pages!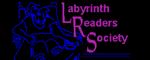 ELLEN'S KITCHEN
22 pound turkey what to do

pat
11/17/11
i have a 22 pound turkey that im not going to stuff going to make in nesco roaster how long approximatley do i cook the turkeyand will the turkey be moist please email me at swmorsel@aol.com thanks
ellen
11/18/11
Hi, Pat,
Check out the Nesco roaster manual on the Nesco site- not stuffing is the best way to cook it.