Keep Ellen Cooking!
Support New Pages!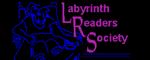 ELLEN'S KITCHEN
hoiw much spiral ham for dinner

donna
11/15/11
I am having spiral sliced ham for 15 people and 3 men are big eaters, how much do I need.
I am having potato sald and fruit with it.
ellen
11/15/11
With these light sides, 8 pounds boneless ham.