Keep Ellen Cooking!
Support New Pages!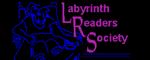 ELLEN'S KITCHEN
Is this enough?

karen
11/15/11
Hello Ellen.Thank you for all of your help over the years. I am doing a Thanksgiving dinner at the base for about 90 people (will plan on 110 for overage). Most of the food is being catered through the O Club (turkey,stuffing,mashed potatoes, fresh veges, rolls and pies) but I want to add Sweet Potato casserole and green bean casserole.
I am planning on 4 #10 cans of green beans as my base and the same for the sweet potatoes. Is this correct?

Again thank you very much.

ellen
11/15/11
Hi, you posted twice, and yes this is plenty with all the other dishes.