Keep Ellen Cooking!
Support New Pages!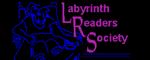 ELLEN'S KITCHEN
100 kindergarten kids

kristy
11/14/11
What's the serving size of turkey and ham to serve 80 kidergarteners and 30 adults. Choice of either meat with 3 sides and bread. Not sure yet about boneless or bone-in?
ellen
11/14/11
I would treat this as 75 adults (3/4 of 100) and use the planning/shopping guide to figure for 75.