Keep Ellen Cooking!
Support New Pages!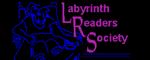 ELLEN'S KITCHEN
pork pieces rolled in peameal and frozen longfries

Sharon
11/13/11
I need to prepare this meat for a soup kitchen for 150.

Any suggestions as to how to prepare the pork.

How can I prepare the fries.

ellen
11/14/11
For simplest, roll in the coating, brown, and transfer to a roasting pan. Make a gravy with chicken broth, pour over, simmer in the oven at 325 several hours until done. Could chop some potatoes, carrots etc, and add to the gravy.

Bake the fries after spritzing on oil from a spray bottle. Preheat the oven to 400. Stir a few times. 20-30 minutes.