Keep Ellen Cooking!
Support New Pages!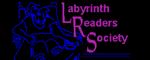 ELLEN'S KITCHEN
shrimp cocktail for 35

Mandy
11/11/11
Having a cocktail party with 4 finger appetizers plus mixed nuts. One is the shrimp cocktail. How much should I purchase?
ellen
11/12/11
1 pound shelled for each 5 people. 1/4 cup cocktail sauce per person.