Keep Ellen Cooking!
Support New Pages!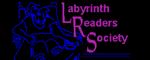 ELLEN'S KITCHEN
Enchilada fundrasier

Tabby
11/09/11
I need to make ground beef red chilli enchiladas for 150 people with rice and beans as the sides topping will be cheese, lettuce, tomatoes,and onions. How much do of the listed toppings do I need to buy?
ellen
11/09/11
Use the taco bar toppings list for 100, make 1 1/2 times the amounts.