Keep Ellen Cooking!
Support New Pages!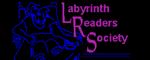 ELLEN'S KITCHEN
Thanksgiving Dinner for 225

Liz
11/09/11
Preparing Thanksgiving Dinner for 225 people for a youth fundraiser at church: Not sure of the quantity of turkey that is needed:
10 whole turkey's approx wt 18 to 20 lbs
10 turkey breast approx wt 6 to 8 lbs
14#10 cans of green beans.

I am good on the dressing and gravy recipe I already have a recipe. Thanks for you help as always! :O)

ellen
11/09/11
Check the shopping and planning article in the holiday cooking section at the top of Big Pots.