Keep Ellen Cooking!
Support New Pages!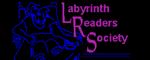 ELLEN'S KITCHEN
Bread Stuffing

Nicole
11/05/11
Hi! How many pounds of bread cube do I need to make 80 servings of stuffing?
ellen
11/06/11
Ids this fresh bread or dried stuffing?
linda
11/17/11
bread and sage stuffing for 50 people
ellen
11/18/11
You need 7-8 quarts of dressing.