Keep Ellen Cooking!
Support New Pages!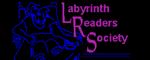 ELLEN'S KITCHEN
Wedding for 120 Poeple that are good eaters

Sue
11/03/11
Hi,Ellen
I am planning a wedding for 125 people that eat good. menu is:
Toss Salad 15 lbs. lettuce Mix, 5lbs. Tomatoes, 5lbs. Cucumbers. On side 5lbs. shredded cheese, 4 lbs. Croutons and 1 gallon each of ranch and french dressing.
Coleslaw 20 lbs.
Cottage cheese 25 lbs.
Mashed potatoes 80 lbs before peeling
Gravy 2 1/2 gallon made.
Baked beans using 6 # 10 cans
Green Bean Casserole using 7 #10 cans of beans.
H.M Macaroni and Cheese using 8 lbs of dry macaroni.
Corn using 5# 10 cans
Italian chicken Breast boneless 65 lbs Raw
Swiss Steak boneless 50 lbs Raw
Rolls 21 dozen mix wheat and white.
Punch 6 gallons with 6 2 liter of 7-up
4gl.icetea, 4gl. sweet tea
Coffee using 2 lbs.
I know there is a lot of choices, bride wants a variety of foods. Maybe 20 kids out of the 125. Am I in the ball bark on amounts, Thanks You so much, Love your site. It is so nice to have someone willing to help out others. thank You again, Have a great day. Sue
Sue
11/03/11
(2) we will be eating at 6pm and having appetizers before dinner also.