Keep Ellen Cooking!
Support New Pages!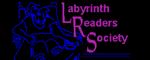 ELLEN'S KITCHEN
Thanksgiving dinner for 35 guest

Michelle
11/02/11
I need to plan a Thanksgiving Luncheon for 35 guest. The menu will consist of one or two turkeys and one ham. All of the normal sides and holiday desserts. I am trying to find the right budget for this event. Can you please help me with the pricing for this luncheon? This is my first small catering gig...

Thank You,

Michelle

ellen
11/03/11
Michelle, I don't do pricing for pro caterers. Please post to these boards:

chef2chef.com
cheftalk.com

The usual cost of catering is about the same, maybe a bit more, than the same meal at a local retaurant.