Keep Ellen Cooking!
Support New Pages!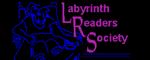 ELLEN'S KITCHEN
instant mashed potatoes

Roberta
10/31/11
I will be cooking Thanksgiving dinner for the homeless on Nov,12 2011 and need help with the measurements for instant mashed potatoes and cranberries . Could you please help me

Thank You
Roberta

ellen
10/31/11
Expect the instant potatoes to only serve 2.3 what it says on the box. For cranberry sauce, 1 can per 6-8 people, or 1/4 cup per person of home made.