Keep Ellen Cooking!
Support New Pages!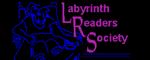 ELLEN'S KITCHEN
Thanksgiving veggies

Debbie
10/30/11
I'm expecting 30 for Thanksgiving, with limited oven space. Can I put frozen corn in a chafing pan to heat? Also, can I put fresh, whole green beans in one without precooking?
ellen
10/30/11
It is absolutely UNSAFE to cook or reheat in a chafing dish, you MUST bring to full heat (160 degrees) before placing the food in the chafers.

The perfect solution for you is to borrow 6 quart crock pots, when full they are the perfect size for vegetable servings for about 30 people. There are MANY crock pot veggie recipes- glazed carrots, all kind of sweet potatoes, green bean and corn casseroles, and many others-

Debbie
10/30/11
Thank you! You are very patient with all of us, looking for unsafe shortcuts!