Keep Ellen Cooking!
Support New Pages!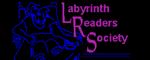 ELLEN'S KITCHEN
amount it will feed

dizzy
10/29/11
Ellen,

On a deep throw away pan that measures 10 X 15
and 2 inch deep, a pan of dressing, how many will it feed???

ellen
10/30/11
This holds almost 5 quarts, see this chart:

www.ellenskitchen.com/cooktalk/pansmeas.html

To estimate number served, see the discussion of serving sizes in the planning and shopping for large holiday dinners, the link is in the holiday cooking section in the holiday cooking section at the top of the Big Pots page.