Keep Ellen Cooking!
Support New Pages!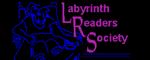 ELLEN'S KITCHEN
Hamburger vegetable soup -hearty

Jean
10/29/11
Can you please let me know how much meat, vegetables, tomatoes, and pasta needed to feed an underemployed and rather poor group men and women - -70 portions approximately 8 oz each. Many thanks
ellen
10/29/11
Make 1 1/2 to 2 times this recipe:

www.ellenskitchen.com/bigpots/beefsoup.html

ellen
10/29/11
I would make 2 times, this is a really good, and popular, soup.