Keep Ellen Cooking!
Support New Pages!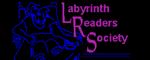 ELLEN'S KITCHEN
Recipe converesion

fuchs
10/27/11
Hi Ellen

I have to cook breakfast for my church of about 150. We have commercial ovens. I need to convert a recipe for french toast bake for a 9X13 pan to a full size chaffing dish. I will bake it in the dish and keep in warm using a hot water/steno chaffing system.

Also, can I bake scrambled eggs using real eggs in the steel chafing dish and keep it warm in the same system.

ellen
10/27/11
A full size steam table pan, which is the size many chafers take, holds essentially 3+ 9x13 pans.

It takes about a half hour at 325 to "bake" scrambled eggs, you have to stir every 10 minutes, and they can be help for about a half hour in chafers, Really tightly plan your cooking times according to the number of people to be served (1 pan serves 25-30).

fuchs
10/27/11
Thanks!!!!