Keep Ellen Cooking!
Support New Pages!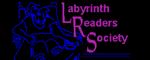 ELLEN'S KITCHEN
Chocolate Covered Strawberries

PC4U
10/19/11
Will have these on a buffet for an afternoon wedding reception. Can't decide how many to prepare? Any ideas!
ellen
10/19/11
Depends on the rest of the table, but 2 per person is never a bad idea.