Keep Ellen Cooking!
Support New Pages!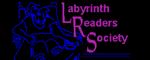 ELLEN'S KITCHEN
Pre-made Salads for 40 people

Sandra
10/19/11
Hi Ellen,

Would 5 pounds each of the following pre-made salads be enough for 40 people? If not, how many pounds do I need?

Potato Salad
Pasta Salad
Cole Slaw

Thanks.

ellen
10/19/11
It is very hard to do by weight, since recipes vary. You need 5 quarts of slaw, 8 of potato (2 gallons) and 6-8 of pasta salad. Unli9kely that 5 is half enough.