Keep Ellen Cooking!
Support New Pages!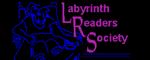 ELLEN'S KITCHEN
meatloaf

DEBORAH OLIVER
10/17/11
We are cooking for 60 people . we need to know how much ground beef to buy for maeatloaf .How many lbs of unpeeled butternut squash? thank you so much
ellen
10/17/11
About 20 pounds whole squash.

I use 32-35 pounds ground meat plus additions for meatloaf for 100. You want 20-22 pounds.