Keep Ellen Cooking!
Support New Pages!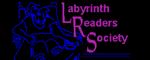 ELLEN'S KITCHEN
cooking dinner for 130

gloria roberts
10/16/11
I need to know how many turkeys I need for 130 people(120 is teens the rest is adults) and how many boxes of instant potatoes I need. Does anyone have a easy way of how to make instant potatoes for this amount of people and gravy.Thank you.
ellen
10/17/11
Gloria, since most are teens, I would just count this as 150 people, teens eat a lot. The guidelines for quantities are in the holiday cooking section at the top of big pots, the shopping article. Try and estimate and post it, and I will check it for you.

Since I don't use instant potatoes, I can't help there. Cook's magazine says Ore-Ida is by far the tastiest brand.