Keep Ellen Cooking!
Support New Pages!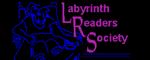 ELLEN'S KITCHEN
300 people/evening lunch/social

Lesley
10/15/11
How many sandwiches would we need for an evening benefit social to cover approximately 300 persons?
ellen
10/16/11
This is pretty well covered on the sandwich event page. Take a look, make an estimate based on the type of party, as discussed, and write back with any more questions.