Keep Ellen Cooking!
Support New Pages!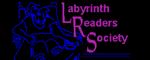 ELLEN'S KITCHEN
Coleslaw

Maxine
10/15/11
Hi,
My church is planning a sausage sizzle for 250 people.
The sausages and bread are easy to work out but how many cabbages do I need to make the coleslaw? It will be the only accompaniment.
Cheers
ellen
10/15/11
Use about 24 pounds raw cabbage per 100- there are a lot of slaw for 100 recipes on this size and lots of tips, too.