Keep Ellen Cooking!
Support New Pages!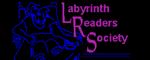 ELLEN'S KITCHEN
Preparing shreaded beef five days ahead of time?

Bill
10/06/11
I need to prepare smoked shredded beef at least five days ahead of time. Can I freeze it?
ellen
10/06/11
Definitely freeze it, that is too long to refrigerate only I freeze bagged in sauce, it adds more flavor. Thaw 48 hours in the refrigerator.