Keep Ellen Cooking!
Support New Pages!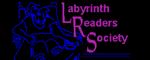 ELLEN'S KITCHEN
shredded tri tip tacos

tracy
10/06/11
I'm serving taco dinners (rice, beans and 2 tacos) for about 50 people. How much should I buy?
ellen
10/06/11
See the taco bar article, use the same meat weight for your tri-tip as for the burger. Tritip doesn't shrink as much as burger, but it is more popular.