Keep Ellen Cooking!
Support New Pages!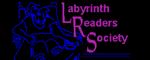 ELLEN'S KITCHEN
Ceramic cook top went POP, but there's no crack?

Kris
10/01/11
I accidentally heated an empty pan on a rear burner of my ceramic top range. I didn't notice until I heard a loud POP. I removed the pan (without a problem) and have examined the glass carefully. While there are numerous minor scratches on all of the burners (the stove is 15 years old), I don't see any cracks.

Is it possible the glass cracked *underneath* the surface, and if so, is it still safe to use the stovetop?

ellen
10/01/11
That could have been the cooking element popping and not the glass. Try it, if it works, use it.