Keep Ellen Cooking!
Support New Pages!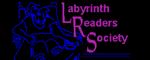 ELLEN'S KITCHEN
small lettuce tomato salad

lisal
09/30/11
How many tomatoesan heads of lettuce do I need for a small salad .200 plates
ellen
09/30/11
About 8 pounds of lettuce and 4-8 pounds of tomatoes, depending on how much tomato you want to use.
ellen
09/30/11
THAT'S PER 100- you need double.