Keep Ellen Cooking!
Support New Pages!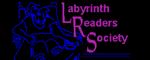 ELLEN'S KITCHEN
thanksgiving dinner for 200 peopl

kym
09/30/11
We are wanting to serve 200 people for dinner and need to know how much food needs to be cooked? The menu is Turkey, Ham, Sweet potato casserole, Green beans, Stuffing, Gravy, Corn on the cob, Turnip greens, Mashed potatoes
ellen
09/30/11
Go tpo the planning and shopping for large community dinners article, in the holiday cooking section at the top of Big Pots. Your question's answered in detail.