Keep Ellen Cooking!
Support New Pages!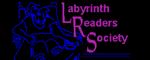 ELLEN'S KITCHEN
Feeding 300 people toothpick sized portions

Ashley
09/27/11
Hi, I'm cooking for a school fundraiser and we want to do grilled chicken with pineapple, but all the food is to be served on toothpick sized portions. Do you know how much chicken and pineapple we should estimate to feed 300 people?

Thank you in advance for your time!
AC

ellen
09/28/11
You need abpout 1 ounce raw boneless skinless chicken to make 1 bite of chickne and pineapple.