Keep Ellen Cooking!
Support New Pages!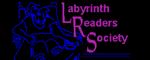 ELLEN'S KITCHEN
brunch for 170 people

joy
09/23/11
I am doing a brunch for a wedding reception. How much do I prepare of egg casserole, bacon, sausage, grit casserole, muffins, bagels, biscuits, and fruit? I have done receptions but never a brunch. Not sure if there is an easy way to prepare this meal. HELP!!!
ellen
09/24/11
Look at the breakfast planning page and read the article on a festive family brunch for quantity guidance, discussion of planning and recipes. Have several pounds of non-meat (soy) sausage for people who don't eat meat.

Post your estimates and I will check them.