Keep Ellen Cooking!
Support New Pages!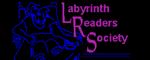 ELLEN'S KITCHEN
Serving 200

Sarah
09/19/11
I am planning my wedding and we are cooking ourselves for 200 people. We are serving pork roast, mashed potatoes (buying them already prepared), gravy, corn, sour kraut, and dinner rolls. My question is how much gravy (pre-made) should I get and how much sour kraut would you suggest?
ellen
09/19/11
Please read my article on wedding dinners which discusses how much help you need.

Allow 1/3 cup gravy and 1/3 cup sauerkraut per person. You also need to consider what the folks who don't eat pork are going to have as their entree.