Keep Ellen Cooking!
Support New Pages!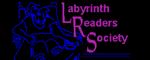 ELLEN'S KITCHEN
Chicken and Biscuits

Mary Snyder
09/12/11
I am cooking a meal chicken and gravy over biscuits on Thursday for 125 people. How much chicken should I use?
ellen
09/12/11
1 pound boneless chicken makes 2 cups, 1 pound bone in chicken makes 1 cup. You want at least 1/2 cup per person.