Keep Ellen Cooking!
Support New Pages!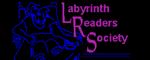 ELLEN'S KITCHEN
Making Boefu Bouguignon for 200 people

Pamela Lund
09/09/11
I am trying to calculate this recipe, but it seems so much for 200 people. Could you help me?
Boeuf Bourguignon Serves 6
4 lbs stewing meat
6 oz bacon
4 carrots, sliced
1 onion, chopped
1 lb mushroons, sliced
2 stalks celery, chopped
1 bottle red burgundy wine
2 cups of beef bouillon
1 oz cornstarch
4 tbs olive oil
1 oz margarine/butter
1 small bunch parsely
1 sprig thyme
1 clove garlic, mashed
18 small white onions
Thank you for your help.
ellen
09/09/11
If this is the only entree, you want about 80 pounds stewing beef, multiply the recipe time 20 (but not the salt).