Keep Ellen Cooking!
Support New Pages!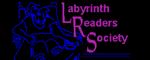 ELLEN'S KITCHEN
meat and poundage

tara bronkema
08/31/11
3 meats--ham,roast beef, and meat balls....for 200 people? How many lbs of each?
ellen
08/31/11
With this collection, the meatballs are usually treated as an appetizer: 1 pound per 5

You want 5 ounces ready to eat beef (that is about 2 pounds raw boneless for 5) PLUS 3 ounces ready to eat ham (1 pound per 5) for the entrees.