Keep Ellen Cooking!
Support New Pages!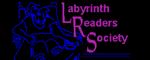 ELLEN'S KITCHEN
Pulled Pork

ellen
08/31/11
If the question is, can you cook the second roasts in the same suace, the answer is yes.

If you add some sauce to the shredded meat before you freeze or refrigerate it, the meat will absorb more of the sauce and flavor as it sits.

Sandy
08/31/11
Thank you so much Ellen you were extremly helpful!