Keep Ellen Cooking!
Support New Pages!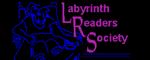 ELLEN'S KITCHEN
asparagus for 40 people

Nealey
08/25/11
Making roasted asparagus for 40 people. This is for a baby shower, so there will be plenty of other food for guests. How much asparagus do i need? TKS!
ellen
08/25/11
It takes 38 pounds of fresh untrimmed to make enough for 100, so you want about 16 pounds.