Keep Ellen Cooking!
Support New Pages!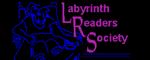 ELLEN'S KITCHEN
pulled pork in a roaster oven

Sandy Mahre
08/18/11
I have 35 lbs of pork butt for pulled pork. Can I use my roaster oven to cook this directly in the pan & at what temp & time?

I will be browning the meat first on the stove top.

ellen
08/18/11
35 pounds is too much for one roaster, you need 2. Or make in the regular oven and reheat in the roaster.

Do the recipe just as you would in a regular oven, just be sure you preheat the roaster for 20 minutes before adding the cooking pan/ meat.