Keep Ellen Cooking!
Support New Pages!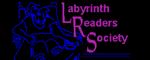 ELLEN'S KITCHEN
Salads and potatoes for 300

vicky
08/16/11
I am trying to plan salads and potatoes for 300 people. We are serving a cabbage salad, spinach, pasta and cucumber salad. Along with scolloped potatoes, relish trays rolls and two kinds of meat. I am needing to know amounts on the salads and scolloped potatoes.
ellen
08/16/11
Scalloped potatoes, start with 35-40 pounds raw per 100.

Slaws/cabbage salads, 3 gallons per 100. Pasta salads, 6 pounds dry per 100. Cucumber about 12-14 pounds per 100- this one varies a lot from region to region. Spinach for salad, 8 pounds per 100.