Keep Ellen Cooking!
Support New Pages!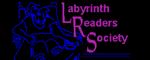 ELLEN'S KITCHEN
hot dogs, hamburgers and brats

Barbara
08/14/11
we're planning an outside birthday party at a park...we don't know how many to buy or cook for a about 100 people
ellen
08/14/11
I would skip the hot dogs, do 100 burgers and have 100 brats, but only cook about 60 brats till you see how they are going.