Keep Ellen Cooking!
Support New Pages!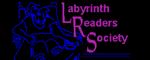 ELLEN'S KITCHEN
Maytag smooth top range

Chris
08/13/11
Can you please tell me if there are two elements in theese ovens, I only see the top one and it is working on broil, but the oven will not preheat, the temperature goes up but very slow not normal, does anyone know what is wrong, please the kids want cookies. Thanks
ellen
08/14/11
You need a stove repair man.