Keep Ellen Cooking!
Support New Pages!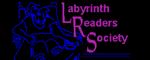 ELLEN'S KITCHEN
glass top kenmore stove

nina flora
07/24/11
does anyone know if you can can "water bath" on this i find nothing in my manual???
ellen
07/25/11
If you mean the old fashioned preserving method, definitely not. If you mean the new 140 degree sousvide, yes.