Keep Ellen Cooking!
Support New Pages!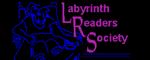 ELLEN'S KITCHEN
Best way to make barbecued pulled chicken for 150

Audrey
07/22/11
Could you give me some advice on how you would go about making pulled chicken for 150 people? I was thinking of using 45lbs of boneless skinless chicken breasts and adding about 5lbs thigh meat for flavor. Then adding jarred barbecue sauce, diced onion and some ketchup. Would it be best to cook this in large pans in a 300 degree oven for about 4-5 hours or should I use about 7 crockpots? I'm not experienced with this amount so your advice is very much appreciated.
ellen
07/23/11
You posted twice. As I said there:
Audrey, for pulled chicken I use straight thighs; the breasts get dry and stringy. Allow 1 pound raw boneless skinless per 3 persons.

You do not need to cook 6 hours, just until they shred, which is usually about 3. Add sauce, store for several days in sauce in fridge or freeze, thaw in fridge and reheat.