Keep Ellen Cooking!
Support New Pages!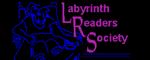 ELLEN'S KITCHEN
14 adults Taco Bar

Melody
07/22/11
14 adults Tacos...Ground Beef. Chicken.and shredded Pork how much of each do I prepare ?
Also having rice chips/salsa/guacamole
and tamales
ellen
07/23/11
You want a total of 9-10 ounces raw per person, I would do 5 ounces raw beef, 3 chicken, 2 pork.