Keep Ellen Cooking!
Support New Pages!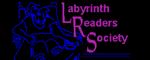 ELLEN'S KITCHEN
50th wedding anniversary party

deirdre
07/21/11
I am having a party @ 8:00 on a Friday night. I am serving 130 people. I have 600 finger sandwiches ordered. lots of fruit, veggies, and cheese. I also have 3 lb of red beans and chicken & sausage gumbo (6 lb chicken & 6 lb of sausage). I am going to order pasta and veggie dishes, 1/2 pans (alumium-the ones that 2 half pan = 1 full pan)How many 1/2 pans should I order to go with the food I have above to serve 130 people.

Thanks so much for your help,
Deridre

ellen
07/22/11
Deidre, one of the principals of self service is to have enough of everything for everyone to have a taste of each, and you don't, even though this is a later evening party and some people will eat before they come. You need at least 6 pounds of beans and 6 gallons of gumbo for that many people.

I would order 4-5 1/2 pans of veggies, skip the cooked pasta, and have a pasta salad with about 6 pounds of dry pasta as the base.